The Hokey Pokey Shop Rewards Program has been active since January of 2019! If you have registered an account at www.hokeypokeyshop.ca as of January 2019 you would have been automatically enrolled in the Reward Program and collecting Rewards Points for every dollar you have spent! If you have not yet created an account with us, we recommend you to do so in order to be eligible to collect Rewards Points. You can register an account online, over the phone or in store.


Earning Rewards Points with us is as easy as 1, 2, 3! 
#1: Login or create an account 
#2: Earn points every time you shop 
#3: Use your points when selecting your payment method while placing your order 
Rewards Points Earn and Redeem Calculations:


* For every $1 spent you will receive 1 Reward Point! You can then redeem 50 Rewards Points for $1 credit! This means, for every $50 you spend, you will receive $1 credit back! 

* Reward points can only be obtained for whole dollars spent. If you spend $50.99 you will receive 50 points (not 51). Remaining cents from different orders will not add up to convert into points since points are earned on a per order basis.

* Points are calculated based on the subtotal (after discounts, before shipping and taxes).

* Gift cards, private classes, custom set up fee and workshops do not qualify for Reward points. The value of the gift cards, classes and workshops will be deducted when calculating your reward points.

* You must be logged in when checking out to be able to earn or redeem reward points.

* Employees of Hokey Pokey do not qualify for the rewards program.

* When your order is marked as delivered, the system will automatically add reward points to your account. 

* If your order has been cancelled, the reward points earned for this order will be automatically deducted from your account. If you have used any reward points towards the cancelled order your account would be credited back with reward points spent.
You can redeem your Rewards Points in store or online during the checkout process under "Payment Method" - if you would like to redeem, please ensure that the checkbox is checked before continuing to the next step!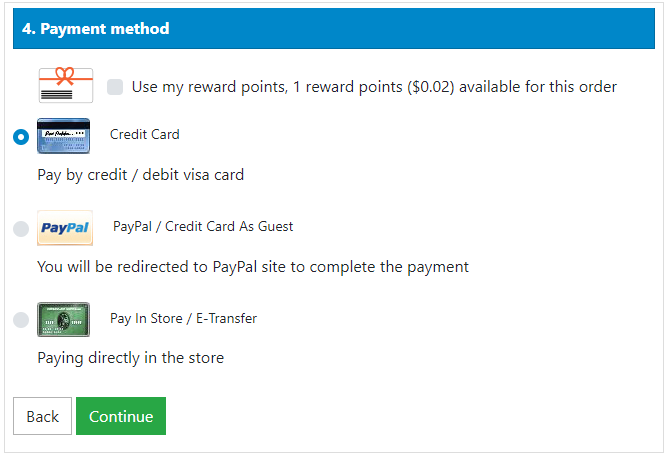 ---
Please Note that  Hokey Pokey Shop Rewards do not have any monetary value, and cannot be converted to cash even upon cancellation or termination of your account. Reward points can not be transferred to a different account. You are encouraged to redeem Hokey Pokey Rewards Points with every purchase or as you wish or before closing your account. Rewards Points do not have any expiration date and can be used as long as Hokey Pokey Shop supports a Reward Points Program. In case of termination of the Reward Points Program, Hokey Pokey Shop will send out an email notification to give people enough time to redeem their points. In the event of  Reward Points Program's termination all accrued rewards points will be forfeited. Hokey Pokey Inc reserves the right at any time and from time to time, without notice, to add to, remove from, change or terminate the Program.
For any questions regarding the Hokey Pokey Rewards Points Program please contact us at support@hokeypokey.ca Happy shopping! Happy Saving!!